We're bringing the restaurant home to you
For the first time ever, we're making some of our restaurant-exclusive cuts available to home consumers. Wait a second, but you're not just a 'home consumer,' you're a Wagyu Aficionado, a Wagyu-Maverick, or better yet: A connoisseur-of-all-things-fantastic. Some of these cuts are only found in the most highly-rated restaurants in the country. Now, you too can enjoy some of our most sought-after, high quality, restaurant coveted Wagyu Beef in the comfort of your home. Too much beef for you? Don't fret, get with your friends on a case and split it up among yourselves. Buying in bulk is great way to stock up and save money. Eat life to the fullest with 100% Full Blood Lone Mountain Wagyu!
How do you know if a case is right for you?
1) You have the freezer space. We recommend having freezer space where you can store about 20-35 lbs of beef (less space needed if you are splitting among others).
2) You eat a lot of beef. Your household eats a lot of beef. Wagyu beef is on your mind 24/7.
3) You enjoy showing off your Wagyu goods.
4) You enjoy eating life to the fullest
Scroll below for a current list of what is available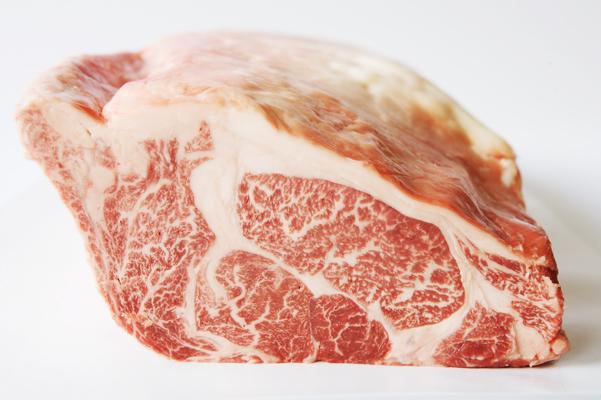 Drum Roll, please!
Current cut availability & information
Zabuton: NAMP SPEC 116G PS01 - 5 bricks/flap, 1/bag: Average case weight: 30-35 lbs
Bavette: NAMP SPEC 185A - Average case weight: 30-40 lbs
Onglet (Hanger Steak): NAMP SPEC 140 - Average case weight: 20-25 lbs
Picanha (Coulotte Sirloin Cap): NAMP SPEC 184D - Average case weight: 30-35 lbs
Outside Skirt: NAMP SPEC 121C (Skin on) - Average case weight: 20-30lbs
Whole Boneless Ribeye: NAMP SPEC 112A - 2 primals per case. Average case weight: 30-35 lbs
Whole Striploin (NY Strip): NAMP SPEC 180 PSO2 - 2 primals per case. Average case weight: 20-30 lbs
Tenderloin PSMO (Whole Tenderloin): NAMP SPEC: 189A - 2 primals per case. Average case weight: 10-15 lbs
These cases do require further trimming to get to your specific liking. Send us a message below with the specific cut you are interested in and we will be happy to share pricing, delivery and order information. Please allow 1-2 weeks for processing and delivery.
At this time, we cannot do any custom fabrication/requests or partial (half) cases. Our beef comes vacuum-sealed in its own juices for maximum moisture and flavor